INTENSIVE COURSE
FOR ADULTS
20 hours | 99€ | 4 weeks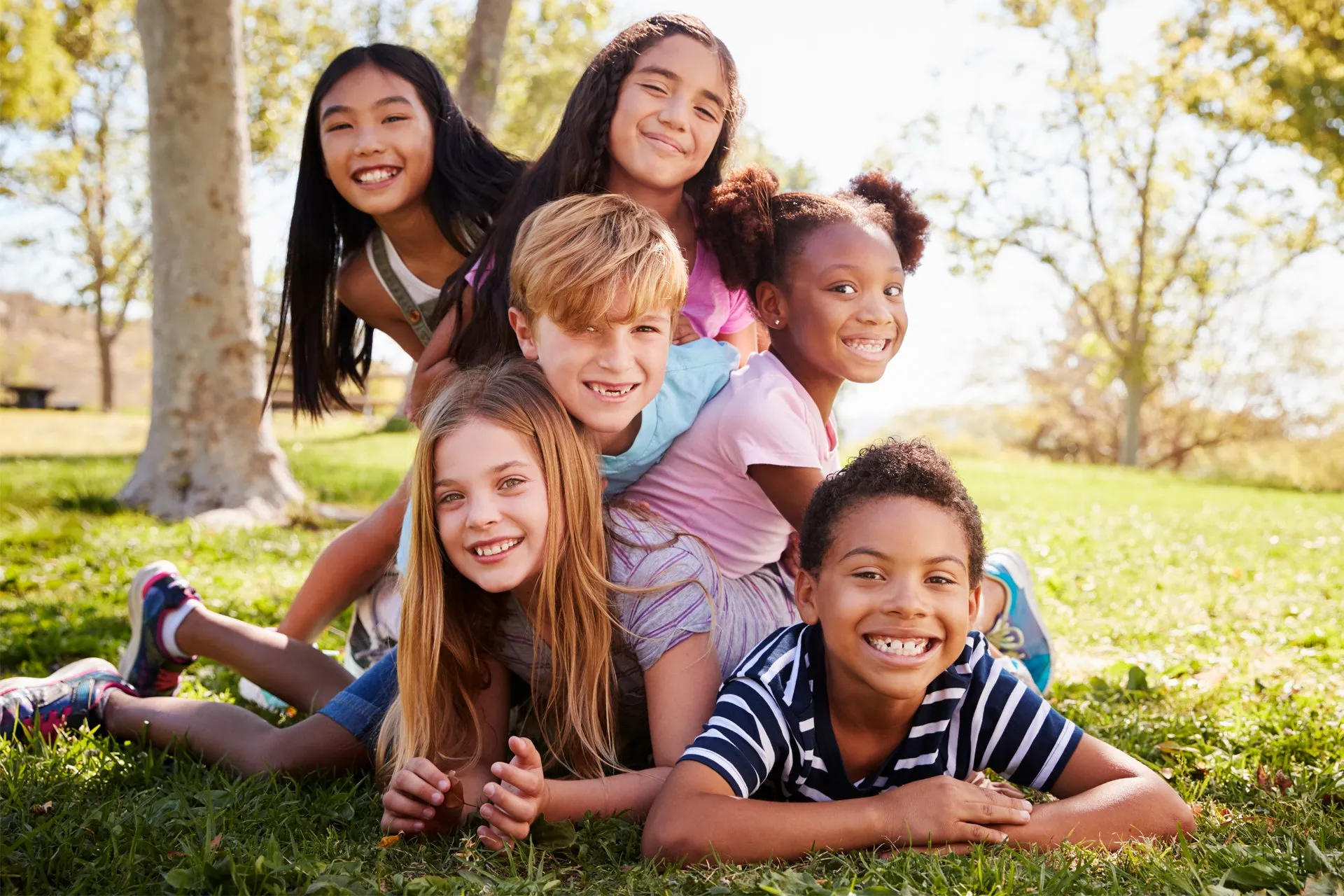 ENGLISH ACADEMY
OPEN ENROLLMENT
ALL AGES AND LEVELS
2h PER WEEK / FLEXIBLE SCHEDULES
NATIVE AND BILINGUAL TEACHERS
FROM €45 MONTHLY + REGISTRATION €45 (Includes book)
BUSINESS ENGLISH ONLINE
We adapt to your needs with our experience in international business and academic services
INTENSIVE COURSES | PREPARATION FOR CAMBRIDGE EXAMS
ENGLISH WORKSHOPS FOR PROFESSIONALS
COACHING
FRENCH ONLINE
For all levels
PROFESSIONAL AND CONVERSATIONAL FRENCH
LEARN AND PRACTICE WITH NATIVE AND BILINGUAL TEACHERS
PERSONALIZED CLASSES | FLEXIBLE SCHEDULES
Our invaluable support to clients around the world over the years has included being responsible for the strategic and creative input from small events to major product launches and conferences, hospitality events and incentive programs. Our long-standing reputation guarantees our customers reliable and continuous service.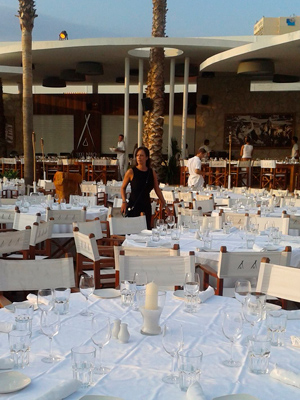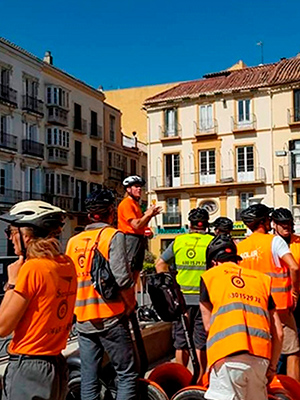 Our effort is your success
Our clients include automobile, finance, healthcare, pharmaceutical, energy and environment sectors, multinational manufacturers, tour operators and cultural societies.
What they say about us...
"Teresa is a hard working, adaptable, solutions finding, connected and conscientious individual who I have known and worked with for years. I most recently worked with her this year on a complicated Press event in Malaga, simply could not have done it without her! Always a pleasure, whether to have a chat and a glass of wine with, or to have her help produce awesome events! Thanks Teresa!"
Director at Purple Dog Solutions
"Teresa's company has always looked after Titan's clients and made sure that they have the best holiday without any issues. She bases her prices at the correct level and focuses on quality. The company offers a bespoke service to clients and goes out of their way to ensure everything is in order. If there has ever been any issues whilst our clients are on tour Teresa always makes sure that she fixes any problems and keeps us updated with what is going on. She personally goes to the airport to meet and greet clients to give that personal touch. I would highly recommend Teresa's company to anyone looking for a ground agent in Spain or a freelance consultant"
Product & Operations Executive at Titan Travel
"Teresa and her team of experts ... brings a high degree of proficiency to each program. My last program with Teresa was a 5 night incentive program in Marbella. A very BUSY 5 night program for top-producers who can often be fussy. The client gave rave reviews for the destination and the flawless operations of the program. Teresa's guidance in choosing creative group tours, restaurants and off-property venues to match the clients personality and budget is invaluable! I certainly would recommend Teresa's company for any group visiting Spain"
President at Reward House Inc Incentives & Meetings
"I have worked with Libertad many times over the years, but met Teresa on my last trip over with a group. She is one of the most professional, detailed and personable person I have ever worked with. Our group was fairly large and had many challenges. Teresa was with us every step of the way meeting the challenges head-on. Had it not bee for her quick thinking in some situations, the program with have been a disaster. She pulled many rabbits out of the hat for us and as a result the participants had a wonderful experience in Spain and I made a lifelong friend"
Experienced incentive travel professional at Creative Destinations, Inc.
"I have worked with Teresa on several events over the past 3 years. She is dedicated, reliable and super efficient. She has a great work ethic and will always go the extra mile to ensure customer satisfaction. Teresa is not only a great manager but is also a great team player and I am always delighted when I have the opportunity of working with her"
Owner at Freese Event Management Ltd
"Just a note to thank you for all the splendid work you did for us before and during the Healthcare Weekend. We had a great time and it was largely down to your excellent organisation. I also like your unflappable approach to whatever is thrown at you - and you genuinely look as if there is no challenge to which you cannot rise. We did as always do our best to test this sang fois and no doubt will continue to do so in the future"
Specialists in teaching, training and education offer a comprehensive language service. Our bilingual and multilingual staff allows us to offer a perfect combination of professional and qualified with experience and motivation to ensure that all our students have a memorable and productive development.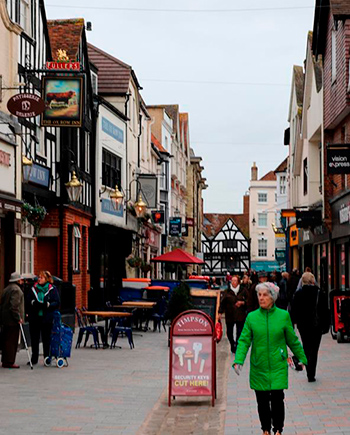 INTENSIVE PROGRAM
Short stays for students from 8 to 17 years old
15 hours of classes Host family accommodation 1 full day excursion to London 1 movie afternoon 3 Group activities Travel bus card when necessary Attendance certificate Round-trip airport transfers (optional)
LINGUISTIC INTEGRATION PROGRAM
For students from 12 to 15 years old
A full-day integration experience allows students to immerse themselves not only in culture, but in the language itself. They will regularly use and practice their English language skills in a native environment.
Academic programs and language immersion trips
Although the results are of great importance, we give the same importance for the duration of the course, taking care of the details and making it an experience that will last a lifetime. We take care of the well-being and safety of each student, making sure that they receive a personalized and sincere service throughout the course
Preparation and official exams
We know that learning English is more than taking tests and receiving grades. It is also about having the confidence to communicate and so have access to a lifetime of enriching experiences and opportunities. The official certificates we offer are designed specifically for school-age students, adults and professionals to whom we offer goals that serve to keep them motivated in the development of the language as well as being able to demonstrate it. Our team consists of experts and professionals in the exam world including Cambridge Assessment English as the world's leading provider of qualifications, which involves accessing a wide range of exams and full support. We offer exam preparation and resources with academic courses, conversation practise, and intensive online or face-to-face courses. We help everyone develop their skills in a continuous and recognized way.
Academic and extra-curricular program
Our academy service is a competitive solution for schools that are interested in carrying out an after-school academic program or an independent academy, on the same premises. From kindergarten to high school, the students of the centre adapt quickly to the classes, being a recognized environment, promoting motivation, concentrating on work and study with their peers, with the maximum use of the language. Offering an academy in the school, expands its educational offer and allows full and necessary support for its own students in small classes. We take care of promoting the academy within the same school, in addition to authorized social networks, managing the enrolment, monthly payments and the hiring of qualified bilingual and native teachers independently to teach the classes.
Offering an academy in the school expands its offer and allows full and necessary support for its own students in small classes. We take care of promoting the academy within the school itself, in addition to the authorized social networks, managing registrations, monthly payments and independently hiring qualified bilingual and native teachers to teach the classes.